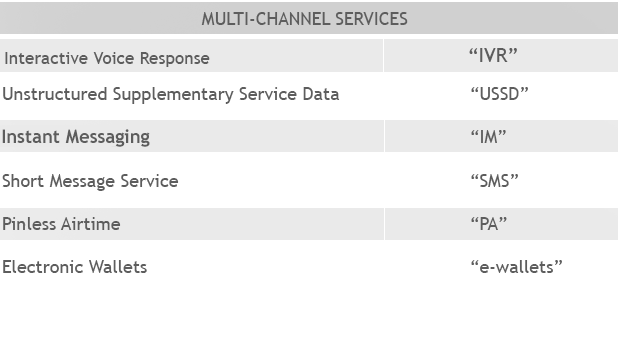 MediaWorx provides the multi-channel services to a broad range of clients, in particular: media houses (SABC/DSTV Africa), digital agencies, traditional agencies and "through the line agencies".
Clients are serviced by professionally trained account executives who provide strategic and technical assistance in developing and hosting campaigns.
MediaWorx also provides web development, primarily to support bespoke campaigns and provides the associated search engine optimization ("SEO") input to ensure responsiveness across all technologies (PC, tablet and mobile).
Fulfillment of prizes or rewards is an important element of many campaigns and to this end MediaWorx provides an end-to-end solution for fulfillment of digital rewards (airtime, coupons, and money) as well as physical products via external logistics suppliers such as Dawn Wing.
The range of services offered to MediaWorx clients include:
Promotions
Competitions
Research
Bulk Communications
Web Applications
Fulfillment Services
Voting
Chat Services
Loyalty / Club Services
e-commerce
Call Centre
Couponing